HIGHLIGHTS 2022
SUSTAINABILITY REPORT
The Sustainability Report is an annual indication for our company to evaluate our commitment to sustainability and transparency. Can Pep Rey is a growing company, with a small team of employees working together to reach seasonal goals. We are aware of the fashion industries impact on our planet, this is why we are working hard to research, discuss and make conscious decisions. We are not perfect, but we are aware of the changes we all need to make. By reducing our footprint, we will create a brand for the future.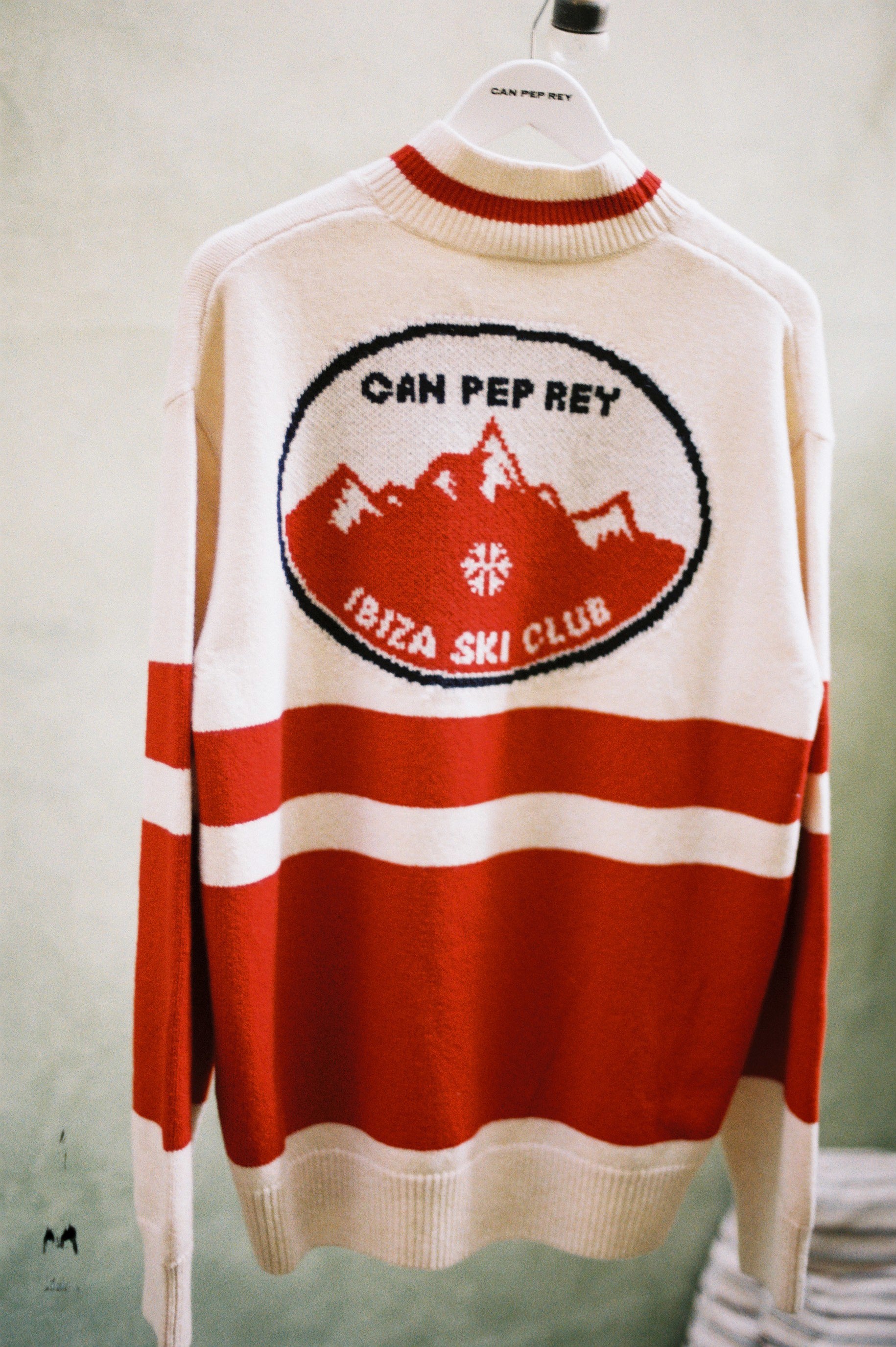 Our committment to sustainability & transparency
We believe in a change and are committed to making more responsible choices. It is clear that humans are emitting too much carbon into the atmosphere, which makes the climate crisis seem impossible to confront. This is why informing one another and making our planets preservation a priority is key to us. By using pre-orders, dead stock fabric, recycled and eco-fibres and sustainable packaging we are making small steps, for a greener future. Transparency can be overshadowed by greenwashing jargon, but at Can Pep Rey we want our community to know more about each garment and its environmental impact. We have a customer care email, a detailed garment care section and our magazine platform is used to discuss different climate change issues.
"

Can Pep Rey is a small team committed to changing the environmental impact of the fashion industry. 2022 was a year where we researched, shared and discussed environmental issues in order to change internal operations to make sustainability goals. We are not perfect, but we strive our best.
1
DESIGN, FABRICS & MATERIALS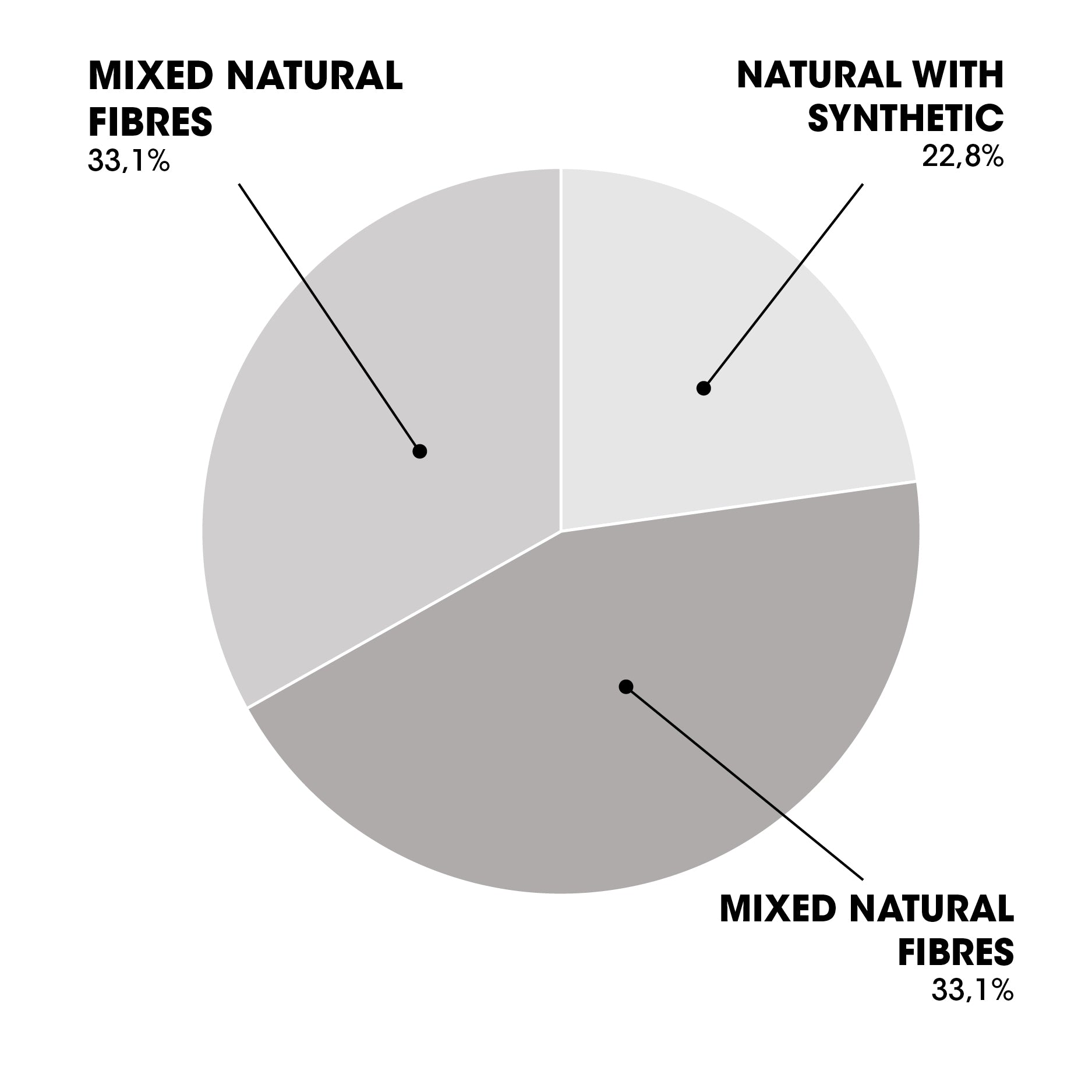 Responsible materials
Since 2020 we have been focusing on the exclusive use of natural fibers.
Pure Natural fibres: Cotton, Wool
Mixed Natural fibres: Cotton/ Silk, Cotton/ Tencel, Tencel / Wool, Cupro / Tencel, Wool / Cashmere
Natural with synthetic: Cotton/ Elastane (2%), Viscose/ Elastane (5%), Modal / Eastane (9%), Alpaca Wool/ Rec. Polyester (25%)
Reuse, Reduce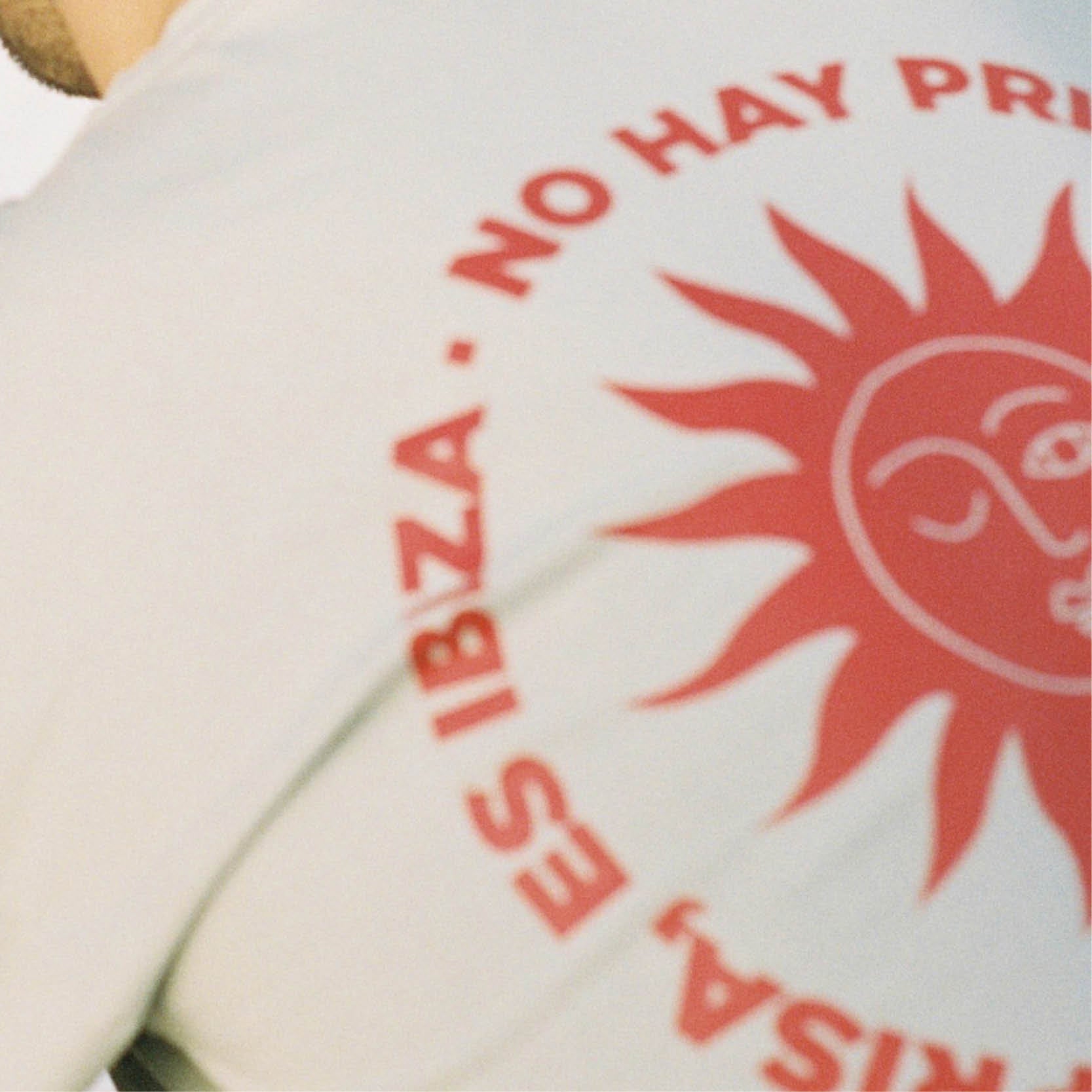 Reused old stock
For our Spring/Summer '22 Ibiza Pop-Up we used our old stock of the Classic Can Pep Rey T-shirts and Sweatshirts to come up with new, creative graphics. This resulted in a special capsule collection which we designed entitled 'No Hay Prisa Es Ibiza'. No waste involved, just sorting through the stock room and coming up with designs to bring new meaning to old garments.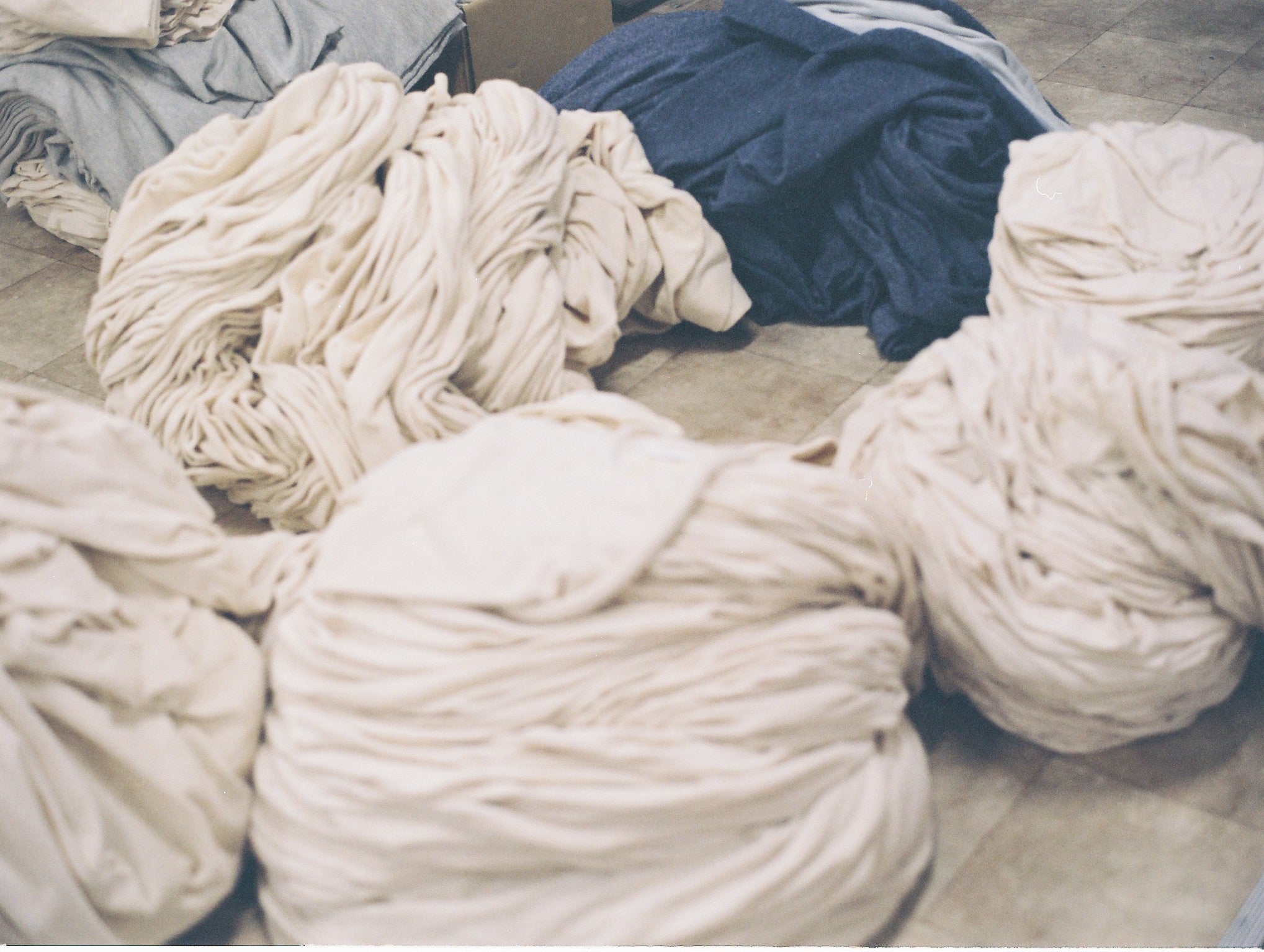 Left over materials
3 projects - 270 meters of leftover materials
2
PACKAGING
Our packaging represents a closed loop of biodegradability. All our labels, bags and boxes, are made of natural materials and contain environmental certifications.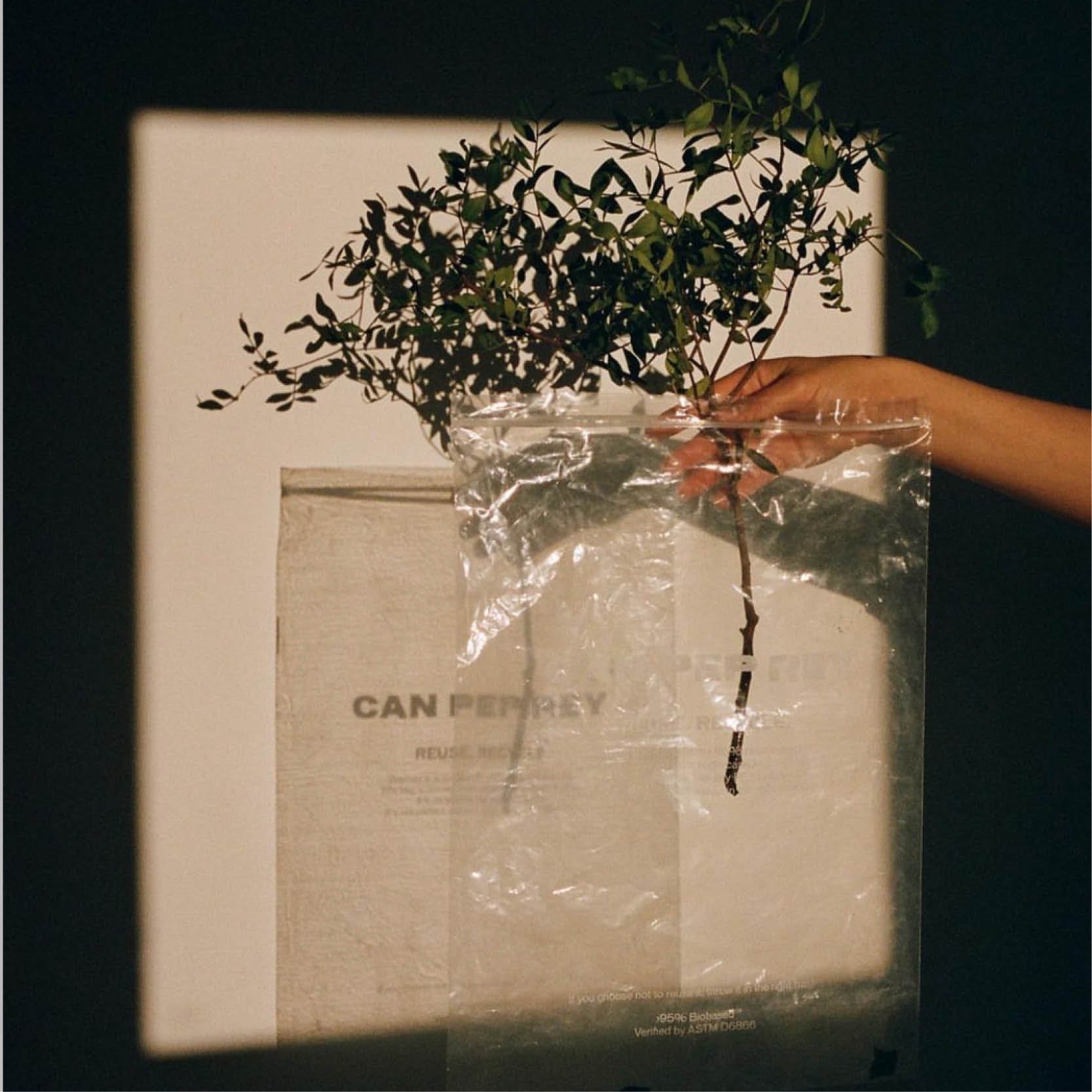 Compostable bags
Our garment bag is made from 95% plant-based PE. This bag is derived from sugarcane, not from oil. We re-use our garment bags for each production. (made in Italy)

Due to supply chain issues, part of the production of this year was packaged in garment bags made from 80% recycled post-consumer polyethylene. (made in Italy)

The plastic waste is reused without releasing in the environment. Both of them are recyclable like any PET bottle.

Due to the added zip blog we managed to reuse all bags we collected from our online store sales for two entire production.
Sustainable labels
- Labels: recycled polyester (made in Spain)

- Hangtags: Recycled paper and vegetable print (made in Spain)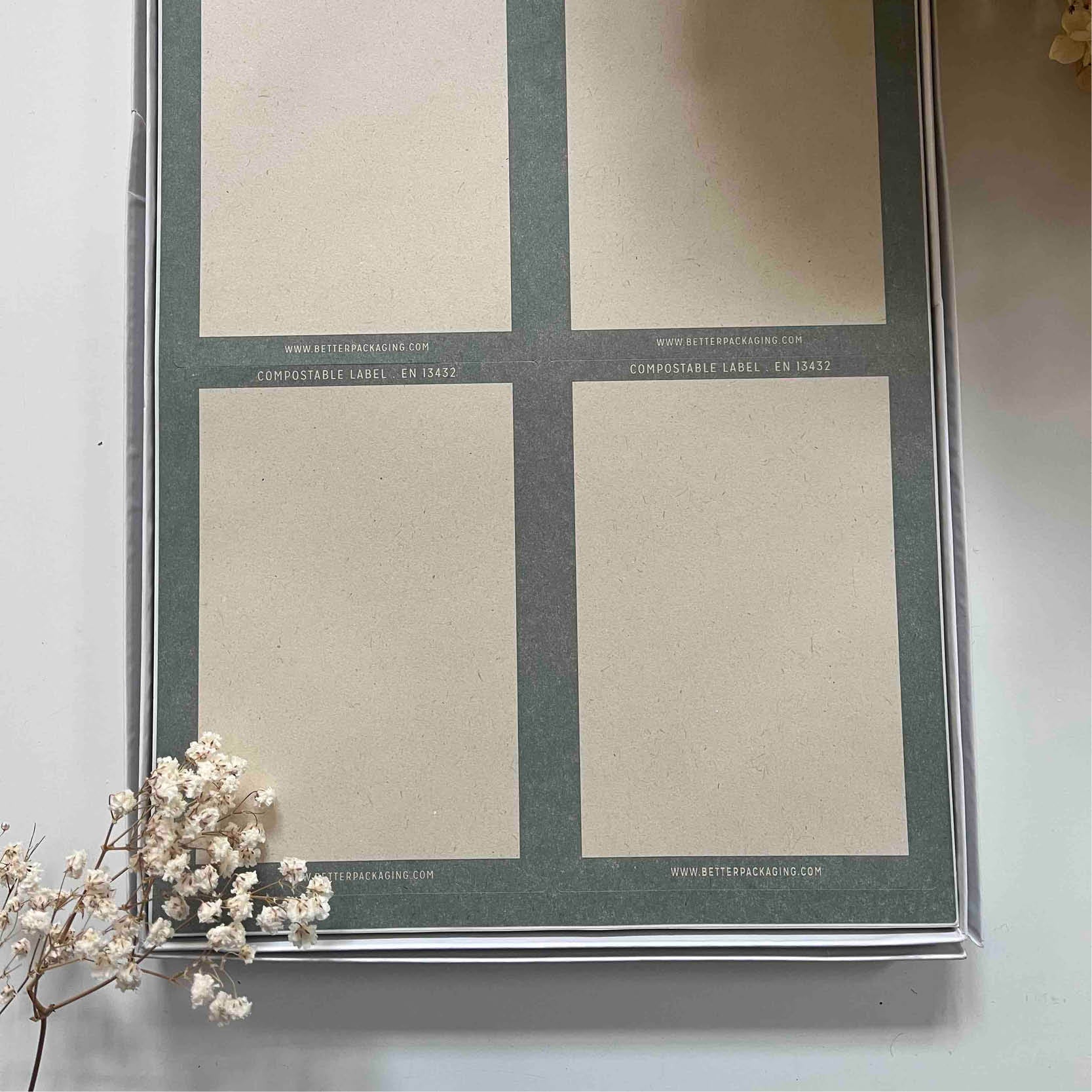 Shipment Labels
Compostable labels made from natural agricultural waste fibre and the adhesive is compostable acrylic derived from 63% renewable resources; sugar based.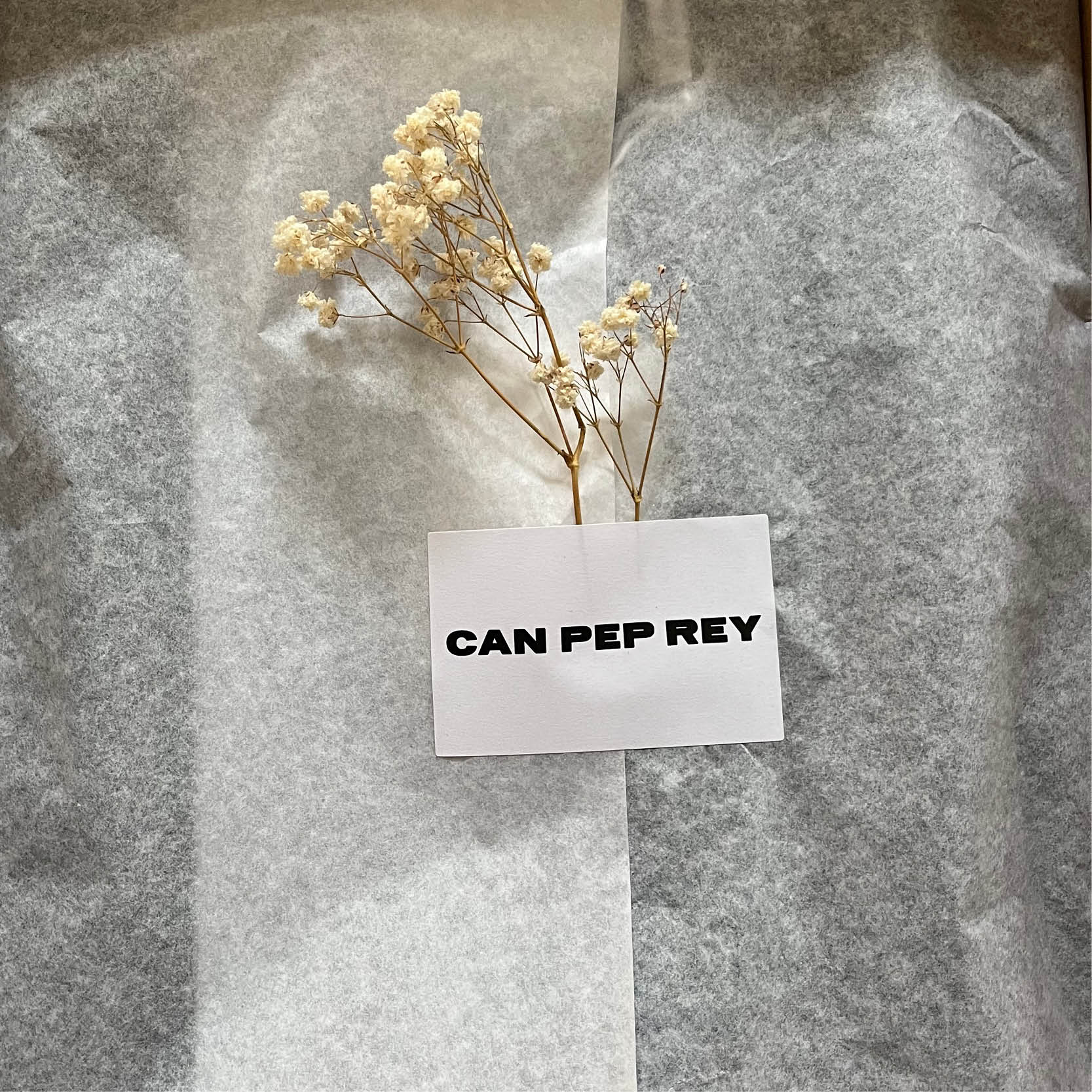 Packed in house
The orders are packed in house to ensure quality and control the accuracy and footprint
of shipping.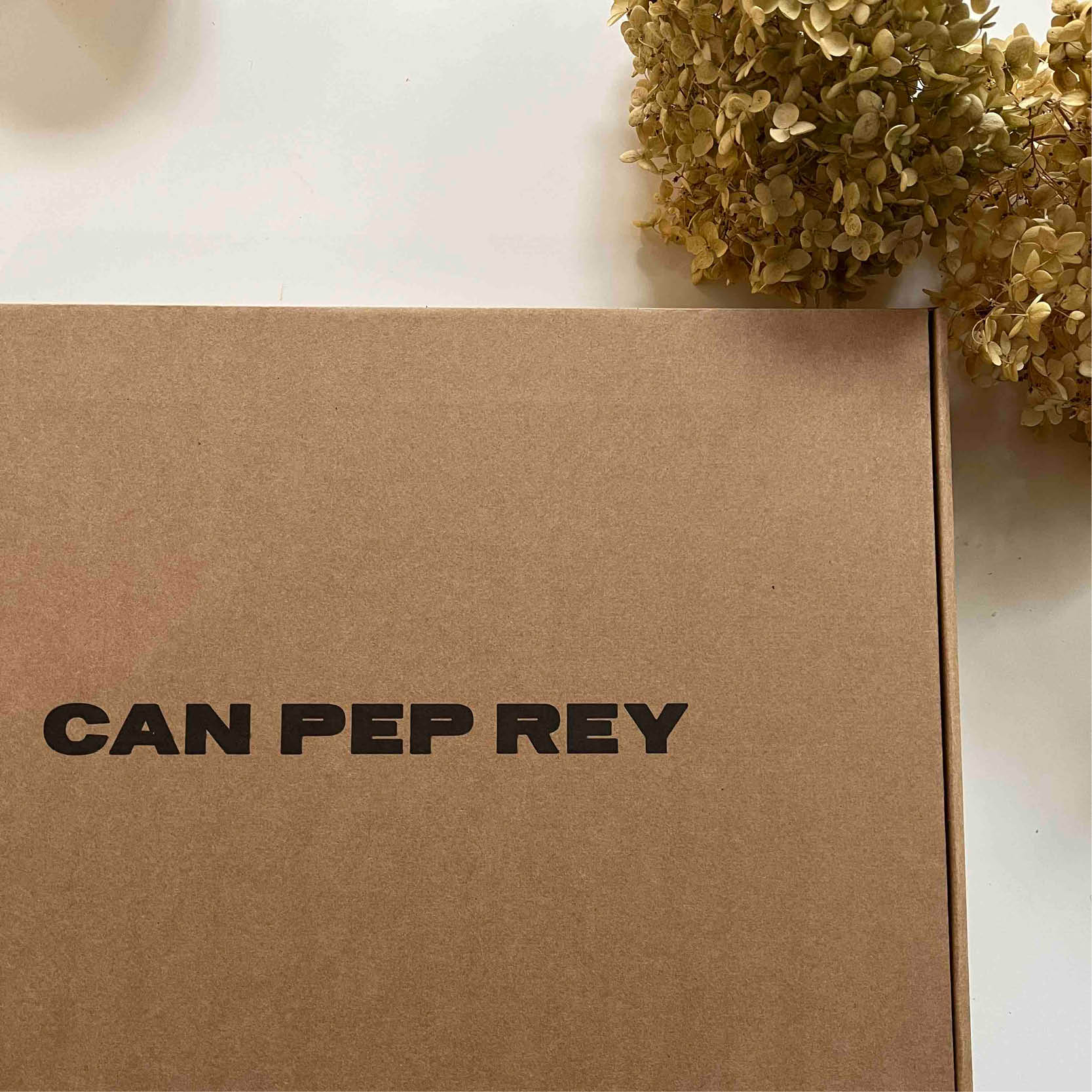 Recycled Boxes
Our new and improved online shop boxes are made from recycled paper - produced from recycled cardboard that's FSC certified ®, with a resealable option for returns. We always reuse boxes for production, sampling and delivery. (made in Poland)
Environmentally Friendly Scotch Tape
The scotch tape used is mainly for larger orders to stores or customers. This year, we invested in a sustainable self-adhesive tape called Monta Biopack®. This tape meets the requirements of composting, biodegradation, ecotoxicity and eco-friendly material characteristics. (Made in Netherlands)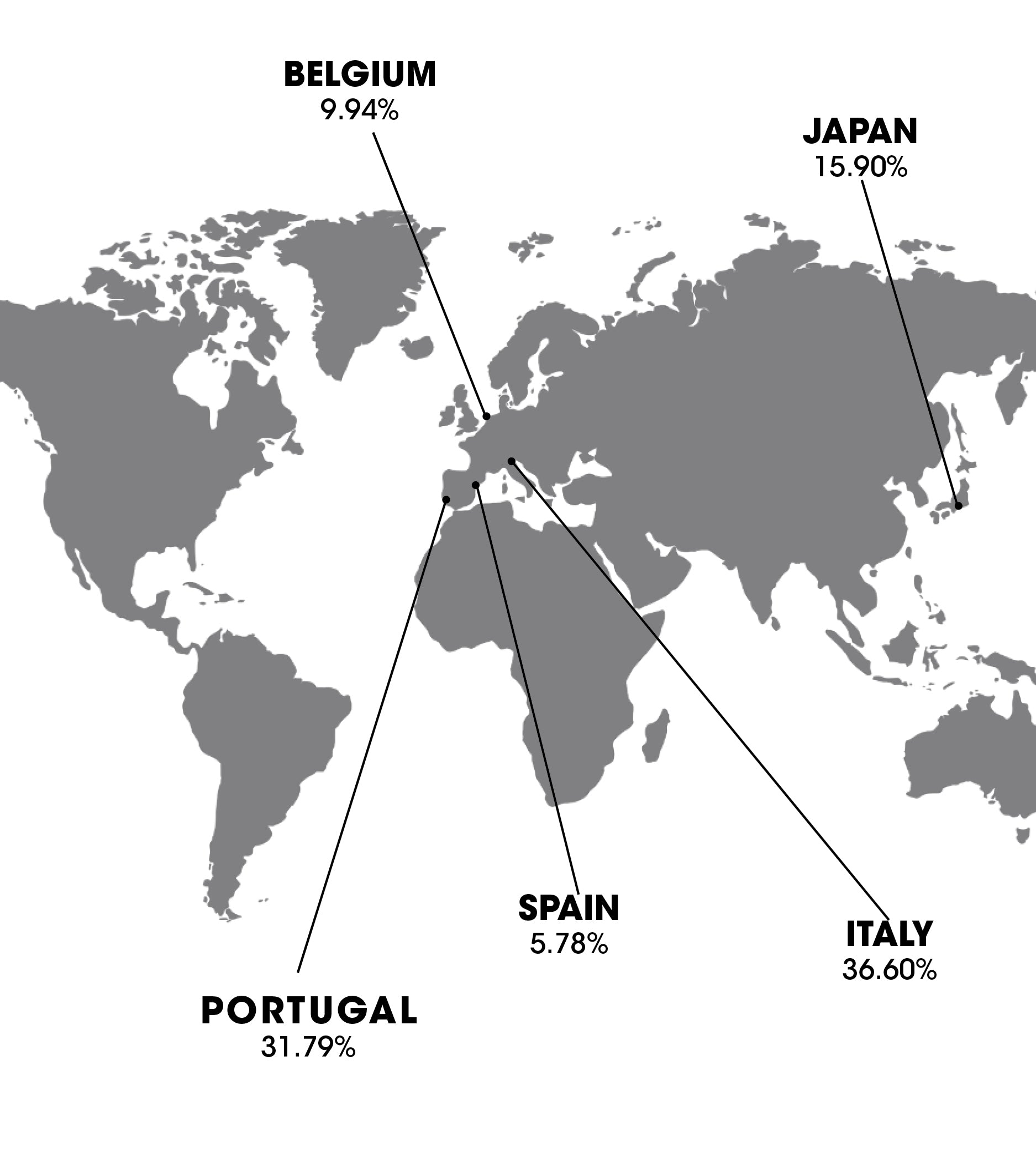 PRODUCTION
We have relationships with all of our raw material suppliers.
We work with 7 different manufactures who are integral in the establishment of our brand.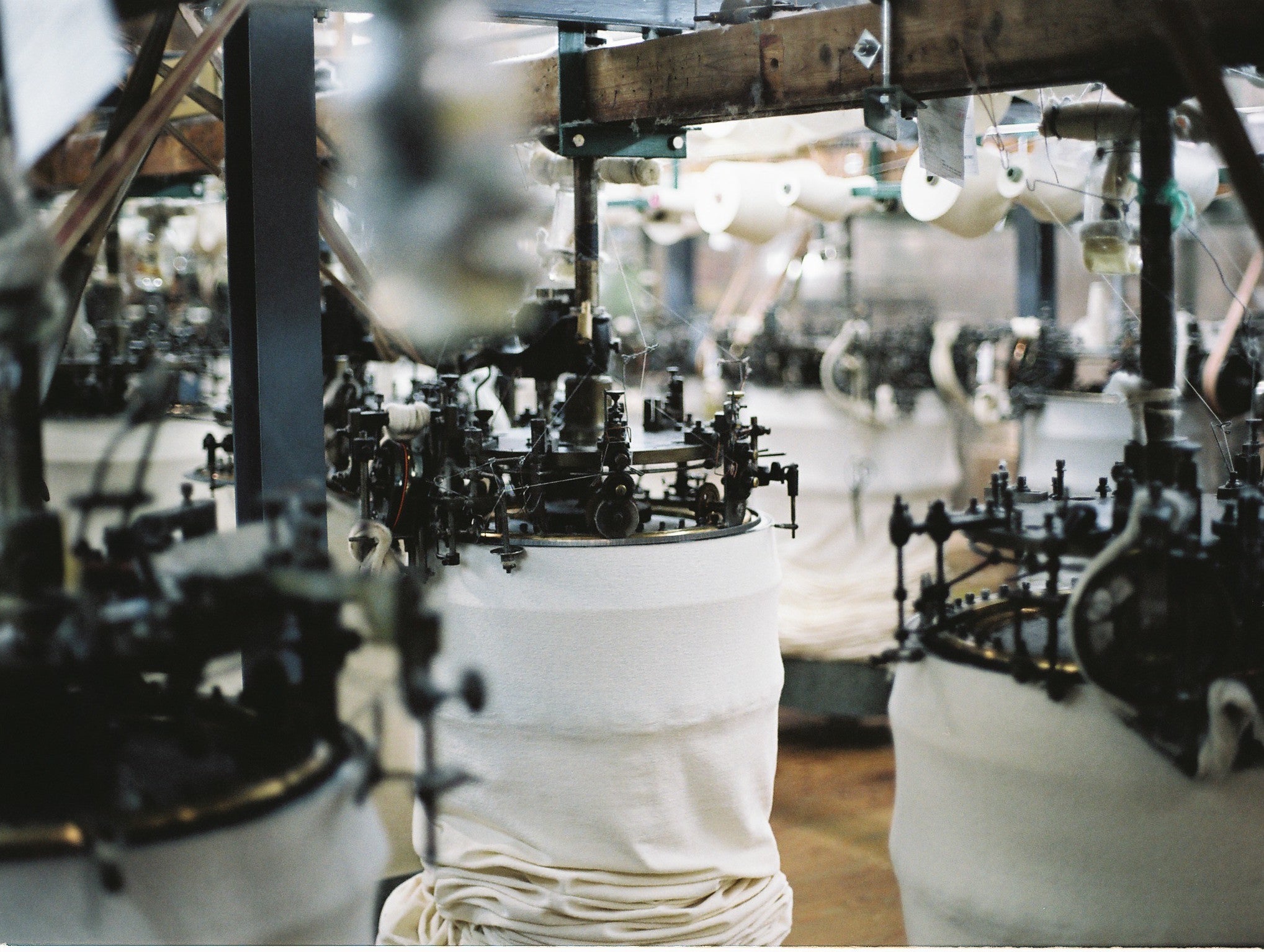 Local Production
We increased our focus on local production.
Prints projects: Barcelona, Spain.
Knitwear Factory: Sabadell, Spain (19km from Barcelona)
Artist Set Project: Mataró, Spain (30km from Barcelona)
Cut and sew production: Mataró, Spain (30km from Barcelona)
Dead stock production: Barcelona, Spain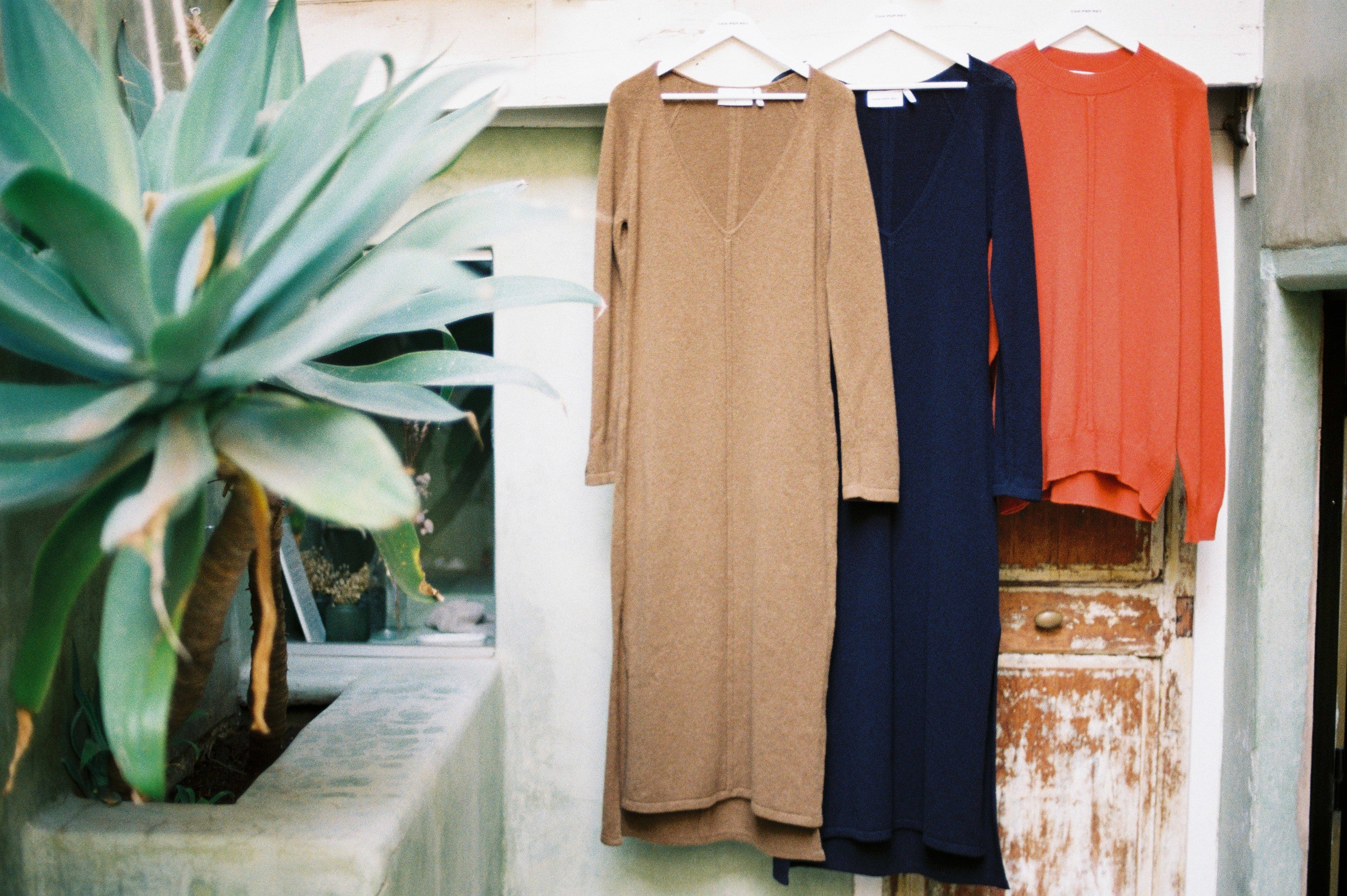 Conscious purchasing
Overconsumption is a huge problem in todays society, this is why we want to promote conscious purchasing by not making massive discounts. We participate in "Green Friday", avoiding any association with Black Friday and the overconsumption it represents. By promoting "Green Friday" we share environmental facts and tips in our Magazine and on Social Media.

Rather than promoting the cycle of a sale model, we offer our loyal customers and community annual discount codes.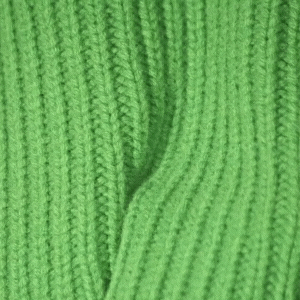 Garment Care
We have a detailed Garment Care section on our website. This will give you all the instructions to care for your garments and ensure the longevity of each fabric.

We gifted customers with Soap Nuts for Spring Summer orders. This gave our clients the opportunity to try a natural, zero-waste method of washing. Soap nuts are dried fruit shells harvested from the soapberry trees in India. They contain a natural soap called saponin which is released when mixed with water.
In-house
Our team reuses and shares office supplies. We make it our mission to educate one another about the current climate issues and engage in discussions during office hours.
FUTURE
We want to increase the traceability of each garment. Providing transparent information throughout the supply chain. Providing information about all raw materials used and attaching a QR tracker for additional information.

Focus on sustainable dyeing practices. Use the best technology (BAT) dyeing processes; saving chemicals, water and energy.


Offer options for shipping. Giving the customer the option to receive orders in a reused box, to promote recycling.

Helping customers understand the environmental impact and responsibility with climate change. Improve our in-house environmental impact.


Collaborations with Fashion Revolution.

Aim to have a fully closed loop production, using mostly, recycled raw materials in future collections.
Every step counts. Our team is committed to educating, informing and researching making the path towards changing the fashion industry possible. You can count on us, we're doing our best!